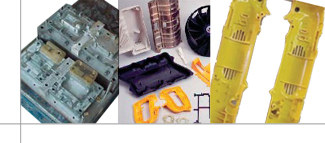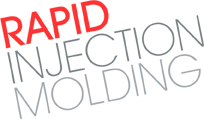 Rapid Injection Molding
Rapid Injection Molding allows us to make prototype injection molded parts in a production thermoplastic resin in 2-5 weeks. These parts may be used for full functional and fit testing as well as test marketing. Using our Rubber Plaster Molding process, we cast the tools from patterns fabricated from rapid prototyping or CNC machining.
Prototypes in production thermoplastic resins in 2-5 weeks
Bridge or production tooling - molds can run 1000's of parts
Most colors and materials available
Molds can be textured
Cast tools are made directly from the designer's database using stereolithography (SLA) or CNC machined masters. In our aluminum foundry, we cast the injection mold. Perfect for prototypes, this process is also an excellent short run or bridge-to-production method, since these molds can produce thousands of parts.
View a technical data sheet on Rapid Injection Molding: