Armstrong RM's Facility & Equipment List
To offer all of our processes for metal and plastic prototyping and low-volume production takes a lot of equipment and space. To offer all of these services and deliver rapidly on every order, Armstrong RM has four buildings that cover 95,000 sq. ft.
Facilities List: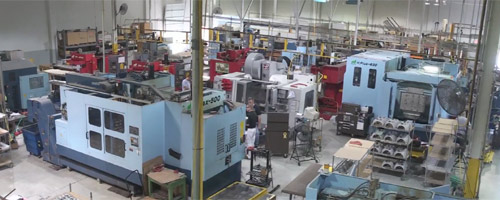 Rapid Prototyping and Engineering (4,000 sq. ft.)
Armstrong has a 100-computer network with 8 servers on a gigabyte network backbone.
Our CAD and engineering facilities are equipped with the following software:
Our CAM machining area utilizes Surfcam and a secure wireless network to communicate between machines and computers.
Jobs are tracked with barcode technology over the wireless backbone.
SLA and SLS capability is available as well as high-speed machining for model creation.
Quality Control (2,000 sq. ft.)
Armstrong utilizes the following technologies for Quality Assurance:
X-ray machines (TFI)
Tensiometers
Hardness testers (Brinell and Rockwell)
Spectrometers (Spectrolab)
RP X-omat film process
Coordinate measuring machines (Helmel)
Liquid penetration systems
Temperature controllers(Honeywell)
Micrograph
Tooling Division (7,500 sq. ft.)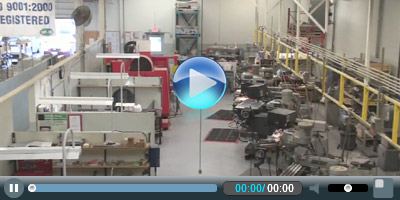 Armstrong has a state-of-the-art Tooling Division staffed with highly skilled tool and die craftsmen and accomplished CAM machinists. The following equipment is included in the tooling arsenal:
CNC milling machines (Tiger, Anilam)
Hand-operated milling machines (Bridgeport)
Joiners
Drill presses
Grinders
Lathes
Plastics Division (18,000 sq. ft.)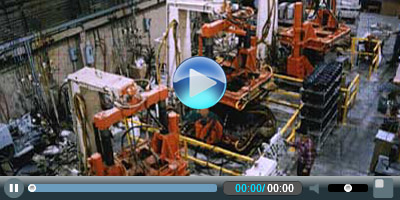 Armstrong's Plastics Division is equipped with the following low-pressure molding tools for onsite part production:
Canon R.I.M. molding machine (Canon)
Dual-zone mold heaters
R.I.M. dispensers (Hi-tech, Battenfield)
Vapor degreasers
Autoclaves
Sand blasters
Milling machines
Compressors
Lathes
Paint booths
Heat treat ovens
Air Make-Up (Reznor)
25 Ton R.I.M. press (Battenfield)
50 Ton R.I.M. press (Battenfield)
75 Ton R.I.M. press (Battenfield)
CFT-15 R.I.M. press (Krause Maffei)
Ring Line R.I.M. material delivery systems
Automatic R.I.M. material fill station
Foundry Division (23,000 sq. ft)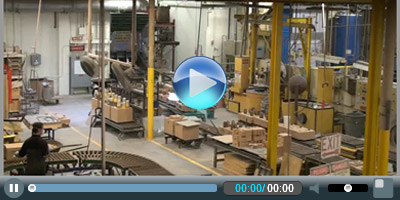 Armstrong RM has a nicely equipped Foundry Department including the following equipment:
Several melting furnaces (McEnglevan)
Shell core machines (Radford, Dependable)
Heat treat ovens (Recco, Grieve)
Welding equipment (Miller)
Tumblers (Ultramatic)
Graphite molding machines (Rant)
Spin cast machine (Spin Cast)
Mixers
Scales
Drying ovens (Porbeck)
Sand muller (Carver)
Sand mixer with hopper (Dependable)
Pressure blaster (Universal)
Wash-out machines (Universal)
Quantitative gas checking system
Sand reclamation system (Dependable)
Plaster recycler
Milling machines
Sanders, belt and disk
Vibratory tumbler (Wheelabrator)
Plaster mixing machine, hopper & Altas Digital Scale
Rotary impeller degassing systems
Machining & Fabrication Facilities (20,000 sq. ft.)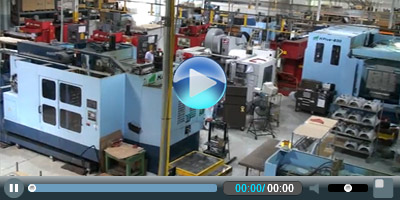 Armstrong's Machining and Fabrication Divisions are equipped with state of the art equipment including:
Horizontal milling machines (Matsuura, HAAS)
Vertical milling machines (Matsuura, Robo-Drill, Bridgeport, ACRA)
Pallet loaders
Drill presses
Band saws
Grinders
PEM-serter
Parts washers (Aqueous/Ultrasonic)
Ultrasonic parts washer
Lathes (Lebond)
RF gasket machine
Heat treat ovens (Grieve)
Tapping machines (Flex-Arm)