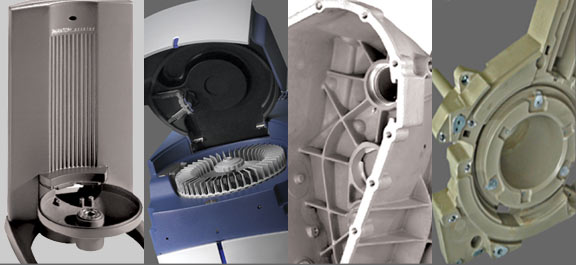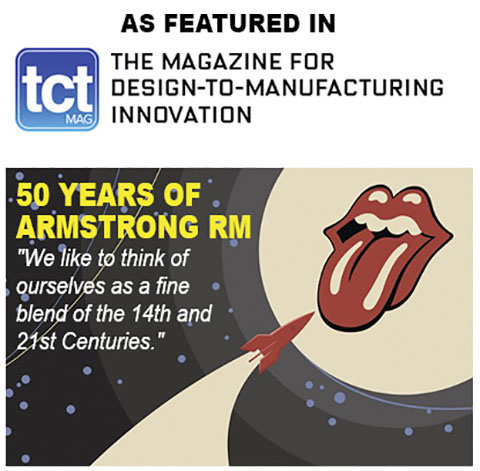 The last 50 years have seen many technological milestones. In 1968, man was yet to walk on the moon, computers were enormous, and the plastics industry was about to boom. For a family business in Syracuse, NY, 1968 would mark the beginning of legacy as a leading manufacturing supplier to some of the biggest companies in the world.
Founded by John and Betty Armstrong, who came to the U.S. from Coventry, UK, where John started out as a Wood and Metal Pattern Maker apprentice, Armstrong RM began with modest dreams of building a small firm of five. Today, as the company celebrates its 50th anniversary, Armstrong employs over 150 people, headed up by the family's next generation.
"I was 9-years-old and with my dad at the plant when the first equipment was delivered," Peter Armstrong, President of Armstrong RM recalls. "I didn't have a clue what it was. Today, decades later, I still see some of that original equipment as I walk around our plant."
When Armstrong started out, the company intended to make cast molds for plastic molding, but soon got into the RIM (Reaction Injection Molding) process when a customer problem turned into an opportunity. A clothing designer came to Armstrong to produce a mannequin mold but soon struggled to find anyone to run the body forms. A short conversation with a local material supplier later and a 50-piece order for RIM polyurethane was made.


Armstrong RM Corporation:
Our company manufactures metal and plastic components in prototype and low-volume production quantities. Whether it is 1 or 5,000 parts, we deliver production-grade components and assemblies that meet your demanding delivery schedules.
With many complementary processes, we can assist you in producing everything from prototype die castings to large plastic enclosures.
Processes Offered
Services Offered
In addition to the processes and services listed above, we also offer unique solutions (originally designed to meet our customers' unmet needs) such as form-in-place gasketing.
Industries Served
From our multi-plant operations in Syracuse, New York, we support the design and manufacturing demands of companies like yours throughout the United States. From aerospace to medical devices to military, we rapidly deliver high tolerance parts, sub-assemblies and complete assemblies. While not all industries have the demands of aerospace and military, we hold ourselves to these stringent requirements for every industry that we serve.
Telecommunications
Automotive
Aerospace/Military
Medical Diagnostic and Test Equipment
Business Machines
Consumer Products
Emerging Technologies
Industrial Goods
Power Tools
While there are many other industries that we serve, they each have one thing in common; the need for exceptional quality and rapid delivery backed by extensive experience and know-how in manufacturing processes.
Craftsmanship + Technology
Our founder, John Armstrong, established Armstrong RM in 1968 with old-world craftsmanship and ideals. We have built upon this foundation of manufacturing expertise and dedication to quality by adding advanced technologies such as CNC machining, CAD solid modeling and rapid prototyping. A testament to our quality practices and procedures is our certification to the ISO 9001:2015 Quality Management System Standard.
As a designer or engineer, you are pressed to design sophisticated products quickly and accurately. But today, your job doesn't stop there. You now find that you are also responsible for the production of these products. This is where we can really help.
Assist in Selection and in Design for Process
Armstrong RM uses its experience and knowledge in manufacturing processes to help you select the right method and the right material for the job. And since design for manufacturing isn't always the same as a finished parts design, we offer our talents in designing your parts for the process. So, you don't have to worry about designing a metal part for its "as-cast" state or plastic part for moldability. We take care of that for you, so that you can start tackling your next design challenge.
So, if your design is nearing completion and you now need to manufacture prototypes or production parts, turn to Armstrong RM. Call us today to discuss your project or send us a request for quotation. You will be glad you did.